Nordic Sheepdog Championship 2022

The Nordic Sheepdog Championship will be held the 5-7 of August in the south of Sweden, close to Hässleholm at the Castle Hovdala.
Main Sponsor:           

Stort Grattis till det Svenska landslaget som i år tog hem segern!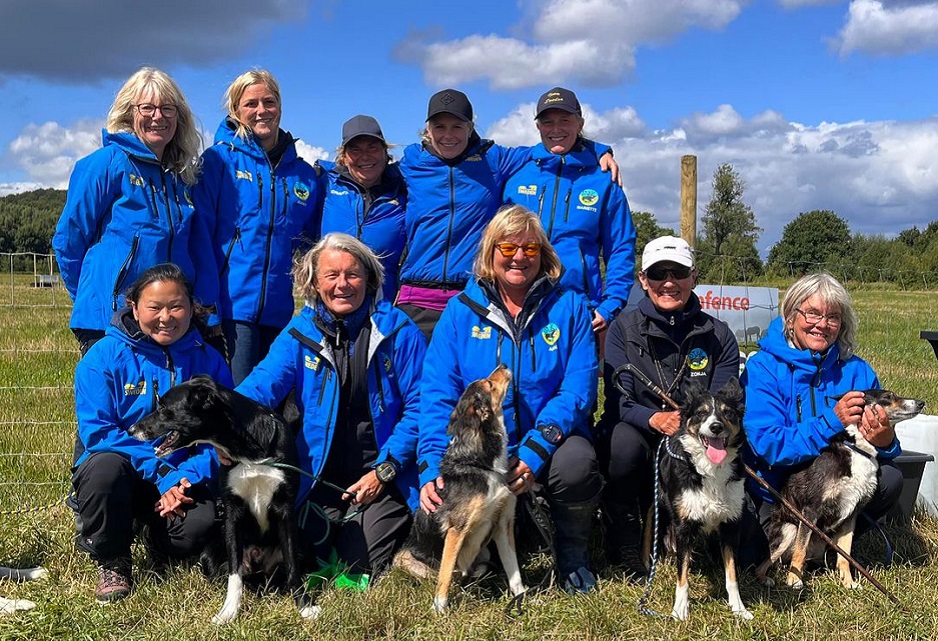 Stort Grattis till Johanna N Johansson med Ztill som tog hem det individuella Silvret!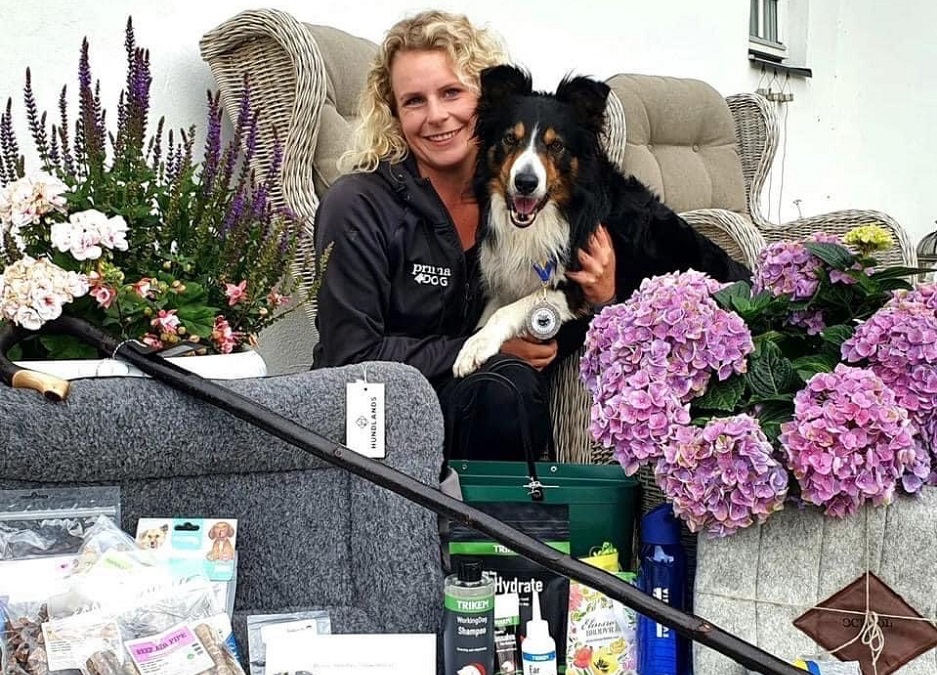 Stort tack till alla våra Sponsorer!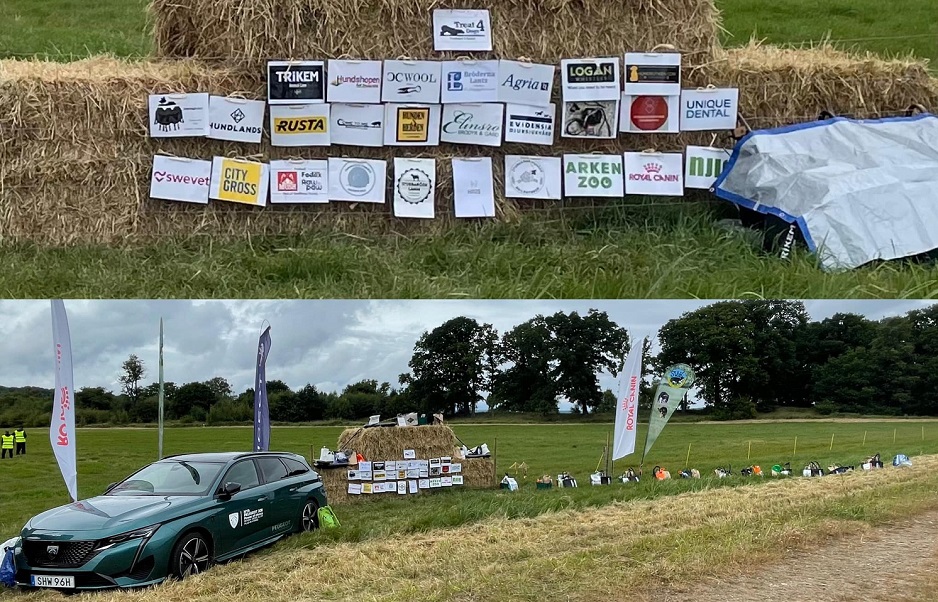 Congratulations to all the finalists!
2022 winner: 
Torbjörn Jaran Knive, Norway, with Siri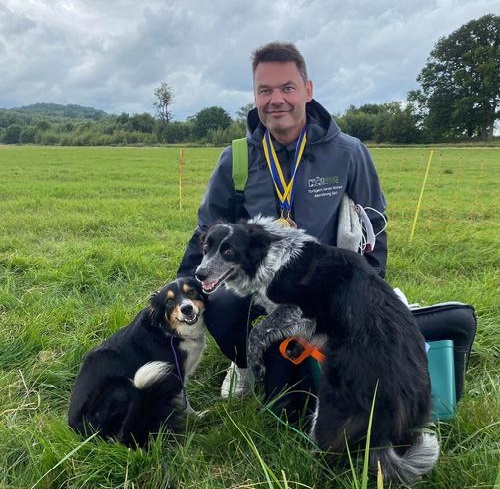 ---
Venue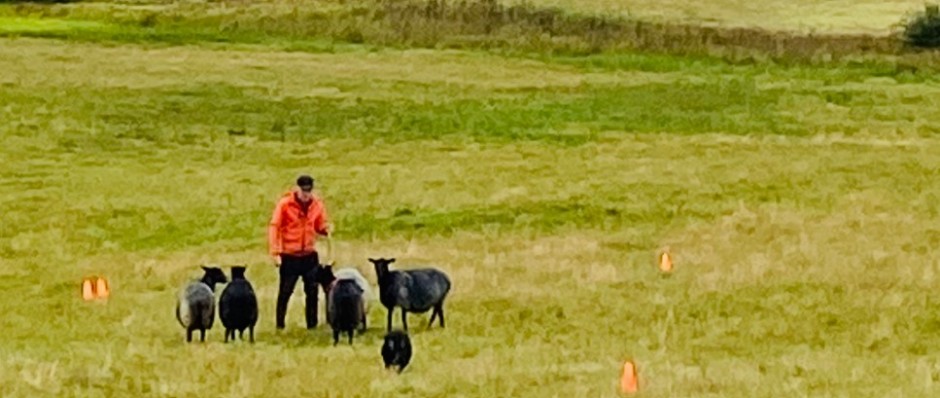 The possibilities to lay out grand courses are good at Hovdala and you can expect three days of challenges. The trial will be organized by the local sheepdog club Skånes vallhundsklubb.
Teams
The Nordic Sheepdog Championship (NSC) is an annual trial, organised by the Organising Committee of the Nordic Sheepdog Championship (CNSC), in which National teams selected by Sheepdog Organisations from the Nordic countries can enter with a limited number of competitors.
The organisation of the NSC is cooperation between:
Dansk Hyrdehunde Klub (Denmark);
Suomen Paimenkoirayhdistys (Finland);
Norsk Sau og Geit (Norway):
Svenska Vallhundsklubben (Sweden);
Seyðahundasamband Føroya (Faroe Islands)
Time table

Banan är öppen på torsdag kl. 16.00-18.00. Då går det även bra att anmäla sig och få sin nummerlapp.
Thursday 16.00-18.00 the course is open. You can also get your number and registrate (number-tag and sign up).

5 august 2022

07.00 Welcome to the Championships, Briefing on the qualifying-course

07.30 First start

---

6 august 2022

07.00 Briefing on the qualifying-course

07.30 First start

---

7 august 2022

06.30 Briefing on the finals-course

07.00 First start
Contact
Tomas Westman, e-mail: kennellandala@gmail.com. Mobil +46707133914
Judges
We are very proud to present the two judges for the NSC. Simon Mosse from Ireland and Viola Hebeler from Germany.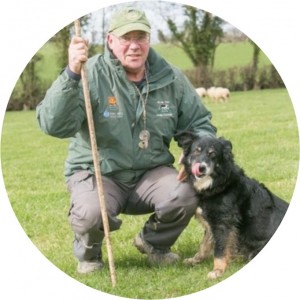 Simon Mosse
I have been trialling since early 1980 . Have judged National trials , international triall , Continental trial , World trial . Nordic trial in Finland . Trials in,North and South America and most of Europe . I have been on the Irish team with 4 different dogs making the Supreme twice with Dark bred by Viola Hebeler. Have been Irish president of ISDS and Vice Chairman of ISDS. Hope to continue running dogs into the future for a while yet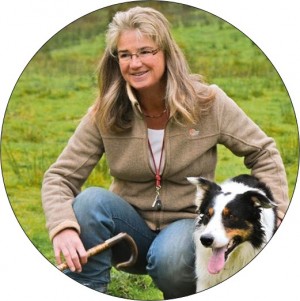 Viola Hebeler
I am a vet for horses and working dogs. As a hobby, I've bred sheep and owned Border Collies since 1989. I was German National Champion twice and 3 times Vice Champion. 7 of my dogs qualified over 20 times for the German teams at Continentals or World Trials, 4 went through to Continental finals. I was president of the German ABCD and am now Chair of the Continental Sheepdog Committee. I love training and running my dogs, but I also enjoy judging. I was invited to judge trials in 8 countries, among them 6 Nationals with DG finals. I am honoured to be invited to judge your Nordic Championship.
The Trial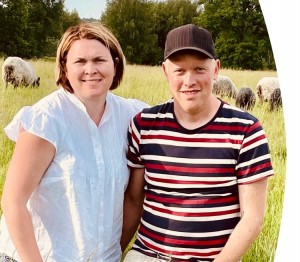 The trial will be held at Hovdala Castle and Eric and Caroline Adsekes sheep.It is a large stock of 475 Gotland-sheep.The trial will be held on ewes on the land of the castle.It is old military ground today own by the community of Hässleholm. It is also a nature reserve.
A beautiful place to be and we are pleased to be able to share this with you.
Googlemaps pin to the Competition venue: https://goo.gl/maps/an4H5dw78DGppxcN8
The Trials will follow the trial rules for The Nordic Sheepdog Championship
There will be two days (Friday and Saturday) of qualifying runs with single gather, drive, shed, pen and single.
every dog's achieved points from both days will be added and the 16 best from the qualifying days will Sunday run a course with double gather, drive, international shed and pen.
There will be free entry spectators who want to watch the trials.
To avoid spreading of sheep diseases, we earnestly ask handlers and spectators only to enter the trial areas with clean footwear.
Rules for the Nordic Sheepdog Championsship
---
---
Entry fee of 1300 SEK per dog should be transferred to bank account before 8th july 2022

(Eban. no) IBAN: SE78 8000 0831 3952 4407 3044
BIC/Swift:  SWEDSESS, accountholder´s name Skånes Vallhundsklubb, CVR: 802418-5202. Swedbank.

Any other questions mailto: Carin Lindeberg, carin@skanesvk.se or text to: +46709-696 739
---
Click on the headline for more information